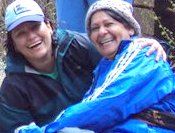 Date:23/01/2015 Time: 14:36
Devendra did a phenomenal job of planning our trip to Andman & Nicobar Islands.
He throughly indulged us in the experiences of all the neccessary tourist sites. The proffesional & personal attention we received from our first contact,during the planning stages & during our entire stay was beyond our hope & expectation.
The itinerary, accomodations, tours & sites were uncommendable..

.

Regards,
Rashmi Jape -Thane